Taiwan is officially called the "Republic of China."
Hong Kong and Macao aren't independent countries, but they have their own currencies and their own customs checkpoints (your passport will be stamped when traveling between both Chinese SARs and "mainland China," as I did in 2017).
Many travelers are confused by China, Taiwan, Hong Kong, and Macao. So we want to help clear things up for you.
China's political situation is in the news right now, given what China calls a provocation by the USA: a visit to Taiwan by House Speaker Pelosi.
It's a sensitive topic for historical reasons, and we don't want to get into the political debate; we simply want this article to help you better understand the differences between the 4 regions that can be called "China":
Mainland China

Taiwan

Hong Kong

Macao (often spelled Macau)
Informally, the term "Greater China" is sometimes used when referring to the entirety of these 4 regions.
Here's what to know to be a better-informed traveler.
Greater China Overview
Here is a map of where all 4 territories are located (Hong Kong and Macao are tiny; they're just dots at this scale).
China
The country that is always referred to as China, which everyone knows as China, is officially called the People's Republic of China (PRC).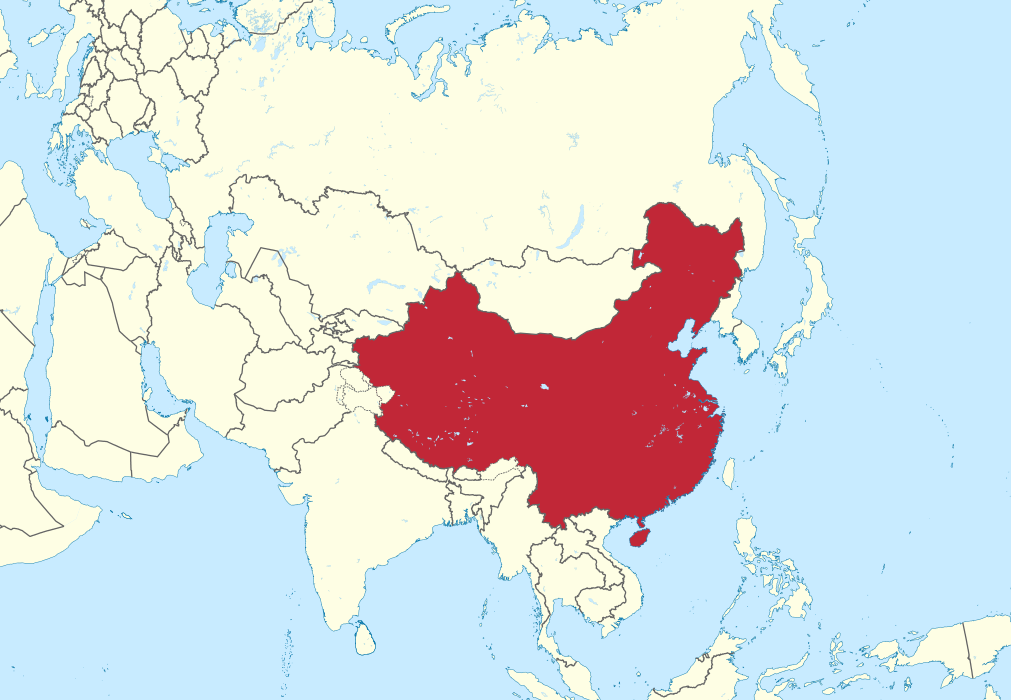 That's pretty simple.
Here's how each of the 3 other territories relates to China.
China… and Taiwan
First, Taiwan is a state (by the main definition of the term; not the federal sub-unit one) located on an island around 160 kilometers off of China's (the People's Republic of China) southern coast, across the Taiwan Strait.
Taiwan's official name is the Republic of China (ROC).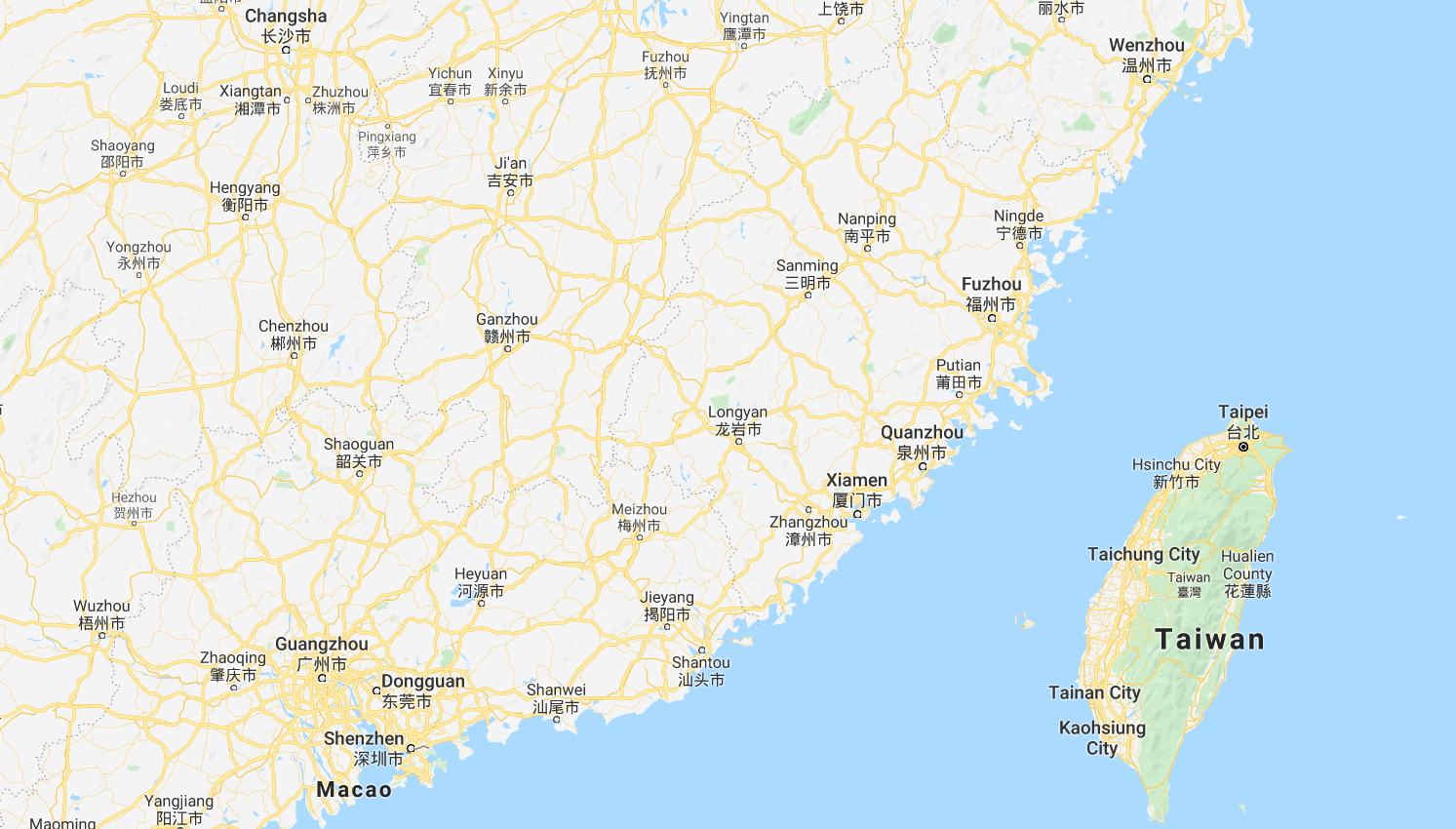 With both having "China" in their names, it can be confusing for many.
For example, China Airlines is the national airline of Taiwan and everyone thinks it's a Chinese airline (Air China is the national carrier of China — China Eastern, China Southern, and China United are also Chinese).
The demonym for China is Chinese, while for Taiwan it's Taiwanese.
And many people don't understand the complex political situation.
China (the PRC) has no actual control over the island of Taiwan, but they consider Taiwan to be a part of China. So Taiwan isn't a part of the United Nations because mainland China strongly advocates for the "One-China policy": they refuse diplomatic relations with any country that recognizes Taiwan, isolating Taiwan on the international scene.
Taiwan and China are, therefore, completely separate for travelers, each having its own visa policies, for example. But while Taiwan is de facto self-governing, its political status remains uncertain. It is an independent state, but one with limited recognition.
(This complicates things for those like us who want to visit every country in the world, as the list of countries is generally based on UN membership… but yeah, this is a minor detail!)
So why are both called "China"?
Well, in 1949, the Chinese government fled to Taiwan (which was then part of China) when the Communist Party of China took control of the mainland during the Chinese Civil War, leading to the current situation.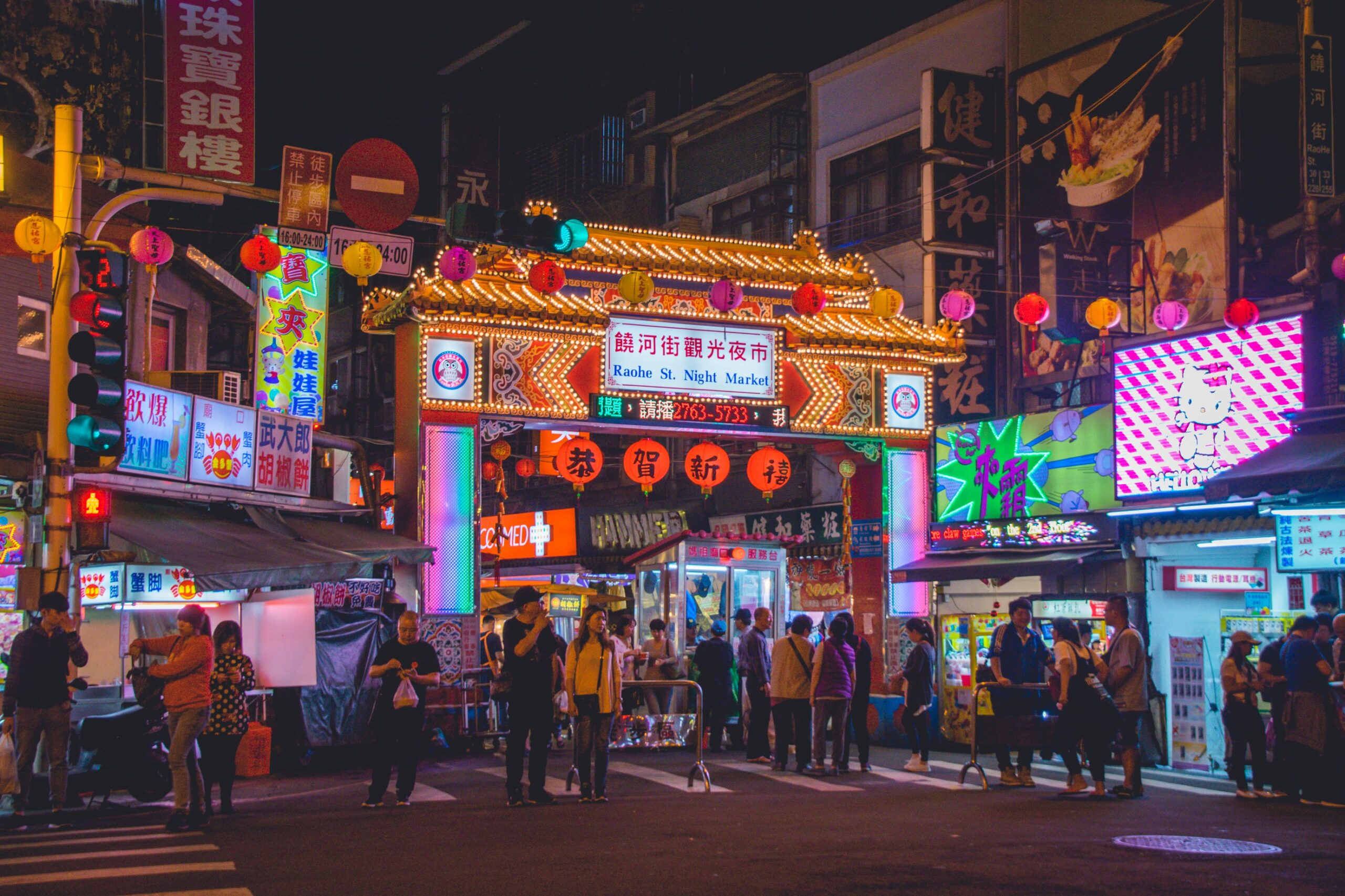 Politically, Taiwan is a multi-party democracy, while China is a unitary one-party socialist republic. While China has a population of 1.4 billion, Taiwan has a population of only 24 million (≈ 58 times smaller).
China is huge—it's the world's 3rd-largest country covering a large portion of continental East Asia with huge cities like Shanghai, Beijing, Guangzhou, and many, many others.
Taiwan only controls the island formerly known as Formosa, as well as a few small neighboring islands, and its capital (and main metropolitan area) is Taipei. 
Finally, the UN's Human Development Index is one measure of how developed a country is: China ranks 86th while Taiwan would rank 21st if it were a UN member.
China… and Hong Kong
Now, let's move to the 2 territories that are actually controlled by China. The relationship between Hong Kong and China is what is at the root of the ongoing protests in Hong Kong.
Hong Kong is also a group of islands, but it is very close to China, as it is just off the Chinese mainland, and it's a much smaller territory than Taiwan.
It is essentially only one city with surrounding islands.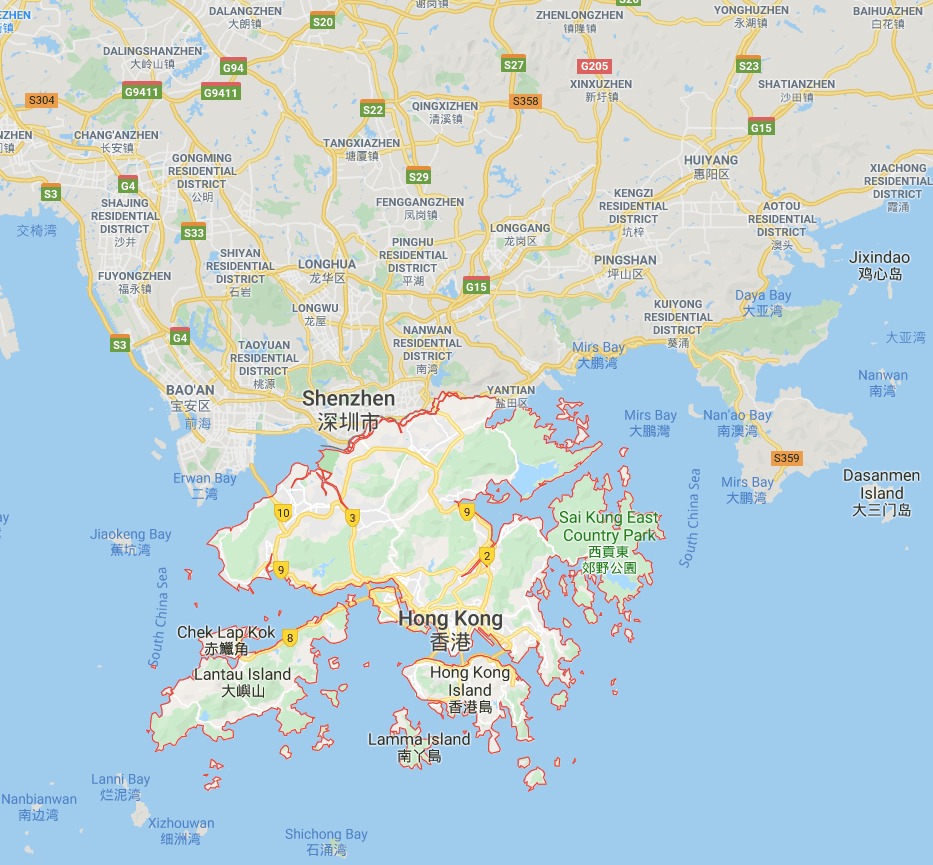 The question is: Is Hong Kong in China or not? Hong Kong was a British colony up until 1997, which isn't that long ago. It was then transferred to China.
So Hong Kong is a Special Administrative Region (SAR) of the People's Republic of China: it is part of China but has a high degree of autonomy.
"1 country, 2 systems" is how China describes it. Hong Kong retains its own separate economic, legal and administrative system.
That means Hong Kong has its own immigration channels, passport, legal system, and currency (after visiting 60+ countries, it's still the only one I've ever seen that has a private bank's logo printed on it). It has a capitalist economic system.
When I went in 2017, I took the subway from Hong Kong to Shenzhen (in China), and the border formalities between the 2 areas were the same as if I had crossed into a completely different country (although I am not aware of any other place in the world where you can take the subway to cross a border… by train of course, but not by subway).
Full disclosure: Hong Kong is one of my favorite cities in the world, and it really is a unique place. Unique, notably, because of the mix of cultures, unique history, and many ex-pats.
With over 7 million inhabitants in a very compact city, it's one of the most densely populated places in the world. The city also has the most skyscrapers in the world, and for that reason, it is often called the world's most vertical city.
I love skyscrapers, so one last nugget: there is no city in the world with more people living above the 14th floor than Hong Kong.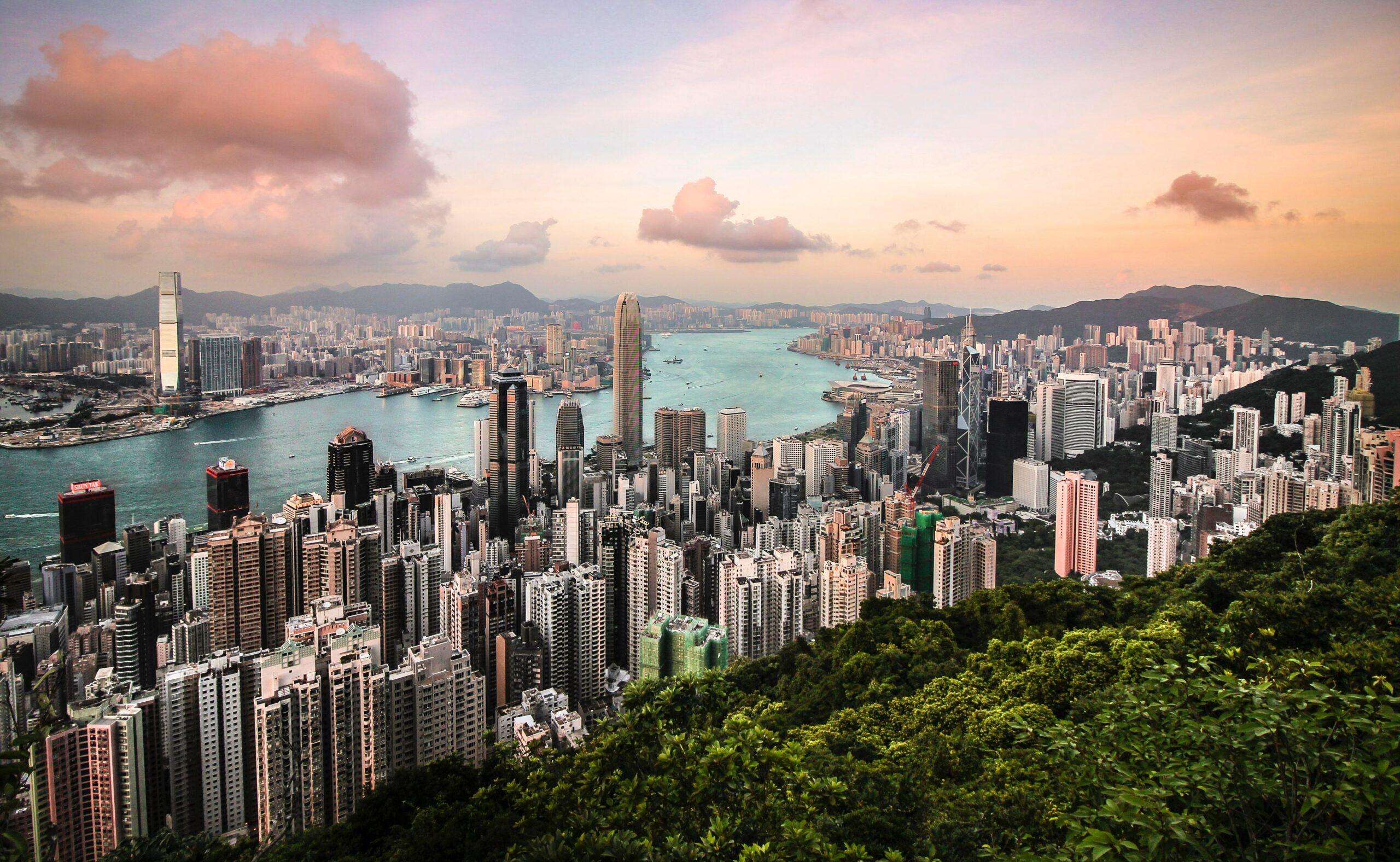 Despite its small population, it is one of the world's leading financial centers, and its currency is the 9th most-traded in the world, helped by the fact HK is the 10th largest exporter and 9th largest importer (impressive since HK would rank 102nd in population if it were a country).
Finally, Hong Kong ranks 7th in the world on the Human Development Index. Its population has the 9th longest life expectancy in the world, and it has the highest concentration of ultra-high-net-worth individuals of any city in the world.
China… and Macao
This one will be very simple: Macao is just like Hong Kong. It is also a small territory very close to the mainland (an even smaller city in fact), it is also a Special Administrative Region, it also belonged to a European nation up until the late 1990s, and also has its own legal system, currency, and passport.
The difference is that Macao was a Portuguese colony instead of a British colony, and they ceded it to China in 1999, 2 years after Hong Kong.
It is located not too far from Hong Kong, on the other end of the mouth of the Pearl River.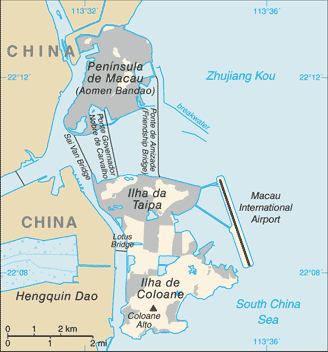 Instead of being a hub for commerce and finance like Hong Kong, Macao is a hub for gambling.
In fact, Macao generates 7 times more gambling revenue than Las Vegas does! There are many casinos, and the territory ranks 9th worldwide in terms of tourism revenue overall!
The nearly 500-year rule of the Portuguese created a unique culture and heritage, and it's the only place you'll see street signs in Chinese (Cantonese in this case, not Mandarin) and Portuguese. When the Portuguese ceded it to China, many considered it to be the last formal "colony" in the world.
Population-wise, Macao is tiny: only 700,000 people live there (10 times less than Hong Kong and about the size of Hamilton, Ontario).
But since the territory is also smaller, it is officially the densest territory in the world (but don't expect as many skyscrapers as in Hong Kong; it's nothing like it).
Macao also has a very high Human Development Index score—it would rank in the top 20.
I enjoyed my day in Macao and it's definitely worth the detour since it's so close to Hong Kong. I took the train from Guangzhou to Zhuhai and crossed into Macao on foot.
Then, I took the ferry between Macao and Hong Kong (it was the only option between both Chinese SARs in 2017). Since then, the world's longest bridge has been inaugurated between Macao and Hong Kong. I would love to try the world's longest bridge, but taking the ferry and arriving in the middle of Hong Kong's Victoria Harbour was pretty special.
Why visit each region of Greater China?
Come back soon to get our best tips to get to these destinations for less, and the reasons why you should visit all 4.
Want to get more content to discover awesome destinations?
Sign up for our free newsletter
I also want to learn about how to earn free travel with travel rewards
I also want to learn about how to earn free travel with travel rewards
Summary
The complex political situation can be hard to understand. But hopefully, you now have a better sense of why China and Taiwan both use the "China" name, and how Hong Kong and Macao are related (and differ from) mainland China.
What would you like to know about China, Taiwan, Hong Kong, and Macao? Tell us in the comments below.
See the deals we spot: Cheap flights
Explore awesome destinations: Travel inspiration
Learn pro tricks: Travel tips
Discover free travel: Travel rewards
Featured image: China (photo credit: Nuno Alberto)
Advertiser disclosure: In the interest of transparency, Flytrippers may receive a commission on links featured in this post, at no cost to you. Thank you for using our links to support us for free, we appreciate it! You allow us to keep finding the best travel deals for free and to keep offering valuable travel content for free. Since we care deeply about our mission to help travelers and our reputation and credibility prevail over everything, we will NEVER recommend a product or service if we don't believe in it and/or use it ourselves, and we will never give any third-party any control whatsoever on our content. For more information on our advertiser disclosure, click here.
Share this post to help us help more people travel more for less: