Political tensions and violent incidents can cause issues for travelers who are simply trying to get around. Here's what you need to know.
Shares
Shares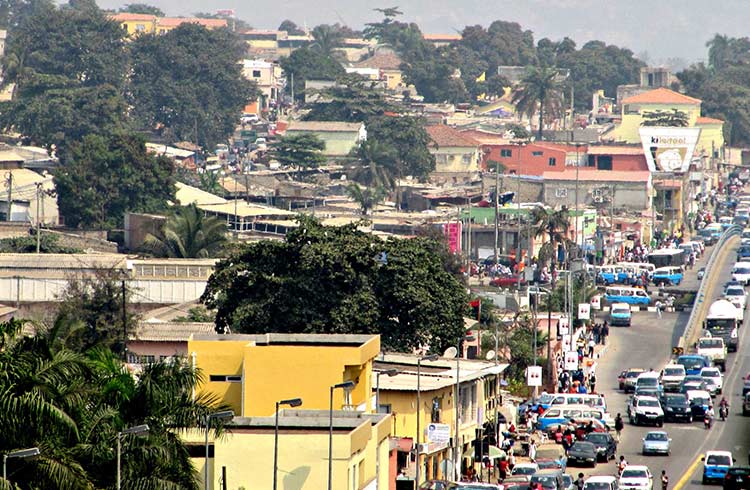 Photo © Getty Images/Attilio Polo's Fieldwork
Angola lies on the west coast of central Africa, and only became a country in 1975. Political tensions can cause violent outbreaks, which in turn makes road travel dangerous.
Certain areas are to be avoided all together, especially at night. The capital city, Luanda, is moderately safe in daylight hours if you lock your car doors and keep valuables covered. After dark, you should stay away from the city streets, no questions asked. The provinces of Luanda North and South, where diamond mines are located, require special permission from the government to enter.
Travelers are advised to avoid these areas to prevent risks of crime, civil unrest and the process of getting the right documentation. Another area to avoid is Cabinda, a northern province, which has been the site of rapes, robberies and murders involving foreign residents and visitors.
In January 2010, three members of the Togolese football team were killed by armed groups in this area. Police and Angolan Armed Forces have also been assaulted in surprise attacks in Cabinda. Rural roads outside of the cities also pose risks of robbery or assault at night.
Carry your passport – if a copy, it must be notarized by the Angolan Notary Public – and visa with you whenever you're traveling through Angolan provinces, as police and military checkpoints can crop up on any highway, particularly around Luanda.
It's actually against the law to not have proper documentation on you while driving – you must have permission to drive and show proof of insurance and registration. Those heading into the interior of Angola require an internal travel document.
It's not unheard of for police to cite motorists for traffic violations or solicit bribes. If you're wary of the legitimacy of a ticket, ask the issuing officer to write out a ticket so you don't have to pay on the spot. If bribes are the issue, ask for the name and badge ID number – this often makes the officer immediately drop the solicitation.
Even if you avoid attacks and tickets, watch out for other roadway dangers in your travels around Angola. The rainy season, from October to March, causes potholes and roadway erosion in addition to slippery conditions. Many highways are paved but there are also equal numbers of dirt roads that can prove treacherous. In the rainy season, the unpaved roads are often impassable.
Another unsettling danger to watch out for is a landmine. They are more common on secondary roads in rural areas and near the border with Zambia, but can also pop up near primary roads. Thankfully, any spot where a landmine is suspected will have a sign, usually red and white HALO Trust posts or red stones. Additional hazards in the more rural areas are broken-down cars, pedestrians in the road and roving livestock.
Inner city traffic, especially in Luanda, resembles that of any urban area and can grow quite congested. Even these roads are often poorly maintained and the absence of traffic lights even at intersections can cause chaos and catastrophe. Drivers ignore signals and other motorists on bikes and pedestrians tend to try to squeeze through small spaces in the traffic. Many cars are in need of repair and can break down in the middle of the roads.
You don't have many options in the realm of public transport to help you avoid travel by vehicle. Tiny blue and white buses, called "Candongueiros" are the main transportation, but the vehicles are shoddy and crowded and the drivers are often unlicensed. These drivers also speed and have been known to cause accidents, including fatal ones. Taxis are scare, so those who arrive at the airport in Luanda should have pre-booked car service to their accommodation.
Get a travel insurance quote for Angola
You can buy at home or while traveling, and claim online from anywhere in the world. With 150+ adventure activities covered and 24/7 emergency assistance.