Greater Vancouver & B.C. Car Insurance Broker You Can Rely On
With car insur­ance claims total­ing over $3-bil­lion in British Colum­bia last year, it's impor­tant that dri­vers have the right ICBC Auto­plan and any addi­tional insur­ance cov­er­age in place to pro­tect them­selves and their assets.
The friendly and pro­fes­sional car insur­ance bro­kers at Habi­tat Insur­ance are highly expe­ri­enced ICBC /Autoplan spe­cial­ists, who can assist you with:
Select­ing appro­pri­ate auto insur­ance cov­er­age for your needs
Mak­ing sure that you get all applic­a­ble insur­ance dis­counts
Insur­ance for import vehi­cles, fleets, and col­lec­tors' vehi­cles
Providing Auto insurance quotes and cov­er­age com­par­isons
Insur­ance for ATVs, motor­cy­cles, and vehi­cles in stor­age
Car insurance delivered free in the Vancouver area
In a hurry?
No time to come to our offices?
We'll be happy to review your pol­icy over the phone and deliver your auto insur­ance doc­u­ments to you any­where in the Greater Vancouver area, free of charge.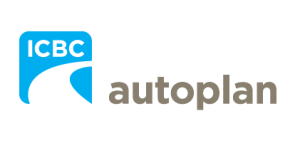 What does ICBC Basic Autoplan cover?
Third-Party Lia­bil­ity
Third-Party Lia­bil­ity cov­er­age applies when you are at fault for a crash and the other motorist makes a claim against you. Basic cov­er­age pro­tects you up to $200,000. If you have only Basic cov­er­age you will have to pay any amount above $200,000.
Ask us about Extended Third-Party Lia­bil­ity cov­er­age so you will be cov­ered for claims up to $5 mil­lion.
Acci­dent Ben­e­fits
Acci­dent Ben­e­fits cov­ers med­ical care or finan­cial sup­port after a crash. It cov­ers you and mem­bers of your house­hold, plus any other occu­pants of your vehi­cle, as well as cyclists or pedes­tri­ans who col­lide with your vehi­cle.
If you are eli­gi­ble, you get:
Med­ical expenses and reha­bil­i­ta­tion costs.
Loss of earn­ings up to $300 per week.
Funeral expenses and death ben­e­fits for your sur­viv­ing spouse and depen­dents.
Cov­er­age for pedes­tri­ans and cyclists involved in a crash.
Under­in­sured Motorist Pro­tec­tion
This cov­ers you if you are involved in a crash and the per­son at fault does not have enough cov­er­age to pay for your claim.
It cov­ers:
You and mem­bers of your house­hold when you own or lease a vehi­cle.
A crash or death while any of these peo­ple are injured or killed in a motor vehi­cle as a dri­ver, pas­sen­ger, or as a pedes­trian or cyclist.
Claims of up to $1 mil­lion per per­son.
You can increase your cov­er­age to claim up to $2 mil­lion per per­son. Ask us how. Get an auto insurance quote!
Hit-and-run and Unin­sured Motorist Pro­tec­tion
This is avail­able to every B.C. res­i­dent, even if you do not own or insure a vehi­cle. If you are eli­gi­ble, the $200,000 cov­er­age enti­tles you to set­tle­ment pay­ments for dam­age, injury or death.
The cov­er­age is lim­ited to the equiv­a­lent of what­ever com­pul­sory Third Party Lia­bil­ity limit applies in the juris­dic­tion where the crash occurred or $200,000, whichever is less. This cov­er­age does not include dam­age to your vehi­cle.
Inverse Lia­bil­ity cov­er­age
This pol­icy cov­ers you:
If you are in parts of Canada or the U.S. and the local laws do not let you claim against the per­son that caused your crash.
For your vehi­cle repairs for the per­cent­age of fault that was not yours. If you were 25% at fault, you will receive pay­ment for 75% of the cost of repair­ing your car.
Request Car Insurance Renewal Online